Check Availability
Book Now
x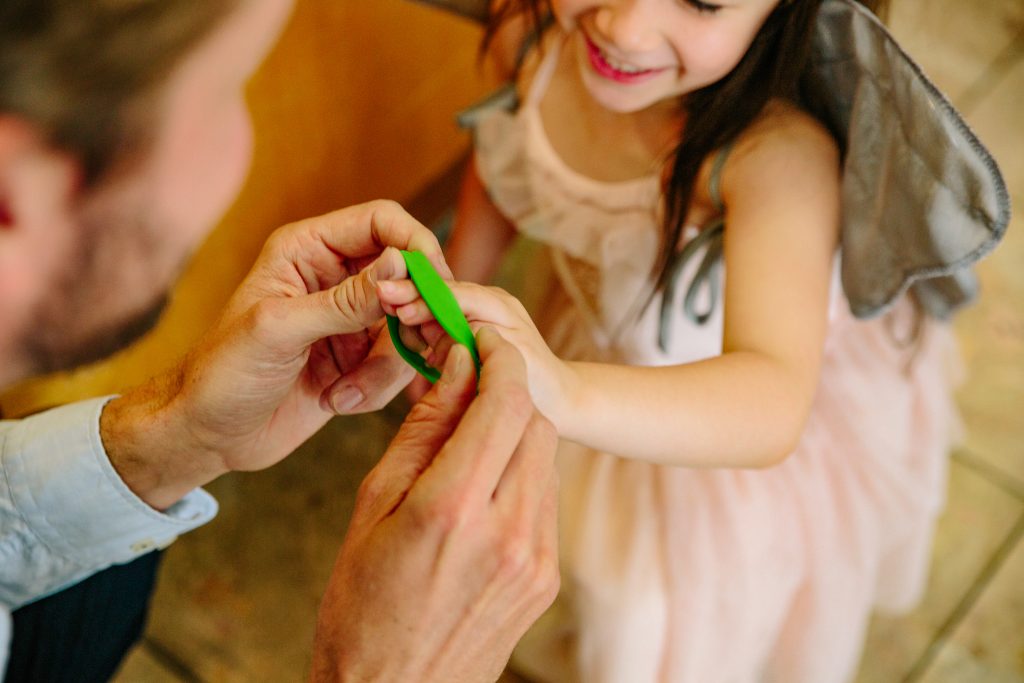 Treat your kids to an exciting hotel stay these July school holidays and let them experience what it's like to be a VIP in Queenstown when staying with Holiday Inn Queenstown Remarkables Park – your home for exploration in New Zealand's ultimate family holiday destination. 
Who says only adults can be VIPs? At Holiday Inn Queenstown Remarkables Park, kids have been upgraded to Very Important Kids (V.I.K.) thanks to the hotel's exclusive free kids programme, designed to make young guests feel special, entertained, all while saving parents money with great discounts at five family-friendly partner attractions.  
The new V.I.K. programme at Holiday Inn Queenstown Remarkables Park is free and available all year round. Simply collect your free kid's pack and V.I.K. wristband on arrival at check-in and off you go to explore Queenstown and create lasting family memories at the hotel's partner attractions. The green VIK wristband must be presented at the attraction's reception to unlock the discounts.  
Action-packed activities including SITE Trampoline, Game Over indoor karting, lazer tag and arcade, and the kid-friendly Clip 'N' Climb challenges at Basecamp Adventures all include a variety of V.I.K. discounts* (see below). Even better, these family attractions are open come rain or shine and are an easy 5-minute walk from the Holiday Inn, located within Frankton's busy Remarkables Park lifestyle precinct. 
Queenstown's one-stop venue for adrenaline-fuelled activities, ThrillZone offers virtual reality gaming, escape rooms, paintball, minigolf, simulators, and NZ's only Bazooka Ball arena. With V.I.K., kids get up to 25% extra time on most activities at ThrillZone, situated an easy 15-minute drive from Holiday Inn Queenstown Remarkables Park. 
Back at the hotel, kids aged 12 years and under stay and eat FREE in Giants Restaurant & Bar every day of the week, including school holidays. Holiday Inn's friendly and attentive team are ready to take orders from the whole family – and won't bat an eyelid at second breakfast or dessert! Nourish hungry tummies and satisfy the most giant of appetites with our Kid Friendly menu.
After a day of adventure in Queenstown, families are invited to make themselves at home at Holiday Inn Queenstown Remarkables Park and retreat to spacious, cleverly designed double rooms, many with mountain views. Inter-connecting rooms for larger families and baby cots are available on request. Rooms offer all the comforts, including comfy beds, bright bathrooms, coffee machines, smart TVs with chromecast streaming and unlimited WIFI so kids can watch their favourite channels from home 
The hotel's lobby is an inviting, comfortable, gathering place for families to eat, drink, relax, and connect. Parents can relax and relive the highlights of the day with a local Gibbston Valley wine or craft beer by the fireplace, while the kids settle into the evening with a board game in cosy seating areas. 
Mathew Simister, General Manager of Holiday Inn Queenstown Remarkables Park, says "We put families at the heart of what we do at Holiday Inn, and are always looking for new ways we can enhance their experience with us – which is why we designed the Very Important Kids programme to add even more value for our valued family guests. With five family-friendly partner attractions, we are proud to offer one of the best hotel discount programmes in Queenstown for families." 
To celebrate the launch of the V.I.K. programme, Holiday Inn Queenstown Remarkables Park has introduced a new 'Family Getaway' package which includes:
Overnight accommodation for 2 adults and up to 2 children
savings and perks from the V.I.K. Very Important Kids Programme
Kids stay and eat free
late 12pm check-out, and free car parking
Valid all year-round including school holidays and long weekends
Priced from $161 per night
Make your kids feel extra special these school holidays with the V.I.K. treatment at Holiday Inn Queenstown Remarkables Park – the perfect base for a family holiday. Located a convenient 5-minute drive from Queenstown Airport, Holiday Inn is the first full-service, family friendly hotel in Remarkables Park that offers affordable accommodation combined with easy access to fun, local family attractions, The Remarkables ski area, Arrowtown and the Greater Central Otago region.  
Winter family holidays… Exploring, adventuring and creating memories on the slopes are all part of what we dream of as the holidays approach. Add long car journeys, expensive meals and a hotel room you can't wait to leave into the mix – and it can suddenly all become a bit much. With this in mind, we've pulled together 7 Expert Tips from local Queenstown friends with families, to give you an insight into making your Winter holiday in Queenstown, a breeze. 
Focus On Making Memories
Time is one of our last true luxuries. So, it is important to make our increasingly precious time with family and friends count! If you speak to Queenstown locals about why they love Queenstown, far from the incredible array of tourism attractions on offer, they'll often say it's the quality time it affords them and their families.  
Living in (or visiting) such an incredible part of the world is akin to spending time in a treasure trove of memory generating opportunities. Walks along the lake track, biking in the forest, enjoying hot chocolate with a snow-capped backdrop. Queenstown offers some of the best opportunities of any place we know, to make real memories with the family, that will last long into the future.  
Local Tip: Take the pressure off family holiday expectations. Living in Queenstown (one of the most instagrammed places in New Zealand) we know that it's what goes on behind the lens that counts. Spending time together is the key. Keep reading for our tips on how to make the most of it! 
Get Outdoors 
When children see snow for the first time, gaze at the mountain views and feel the adrenaline that comes with their first run down the mountain. It's priceless and something hard to replicate. Queenstown offers more easily accessible outdoor adventures than anywhere we know. If you ask locals, they're explain that it's far beyond what you see in tourism brochures. There is something incredible to be said for experiencing the awe of nature as a family.  
Every morning when you wake up in Queenstown with views of the surrounding Remarkables Mountain Range, you'll experience a deep and collective breath of fresh air.  
Local Adventure Tip: if you're an active family, take a morning stroll along Frankton Beach or the local river track that lines the shore before hitting the slopes. The powerful 'wow' component the natural beauty of Queenstown offers is something you can't put a price on.   
Don't Make Them Ask "Are We There Yet?"
The great old kiwi road trip… they can be brilliant fun. They can also be taxing for both the kids and the parents designing the mission. Regular stops, requests for snacks from every place you pass and the inevitable and perpetual question of 'how much longer'? One of the reasons we chose our location for the Holiday Inn at Remarkables Park is its incredible location.  
Under 5 minutes' drive from Queenstown Airport, for those of you arriving by air, our location is unrivalled. What do you do from here? Well, let's see. There is a plethora of cafes, restaurants and shops within walking distance. But where our location really counts is being one of the closest hotels to the base of the Remarkables Ski Field. The ski bus leaves from right outside the hotel on the main road, or if you prefer you can drive to the base car park for the Remarkables ski field in exactly 6 minutes. Tough eh? If you do have a car and are happy to drive up to the ski field it takes a whole 28 minutes door to door – not bad really, from bed to base building.  
Local Travel Tip: If you choose this option, be prepared you may need snow chains at certain times of the year. Most locals, even with their own 4×4's usually choose the bus.  
If culture and Central Queenstown is on your to do list, from the hotel, it's only a 15-minute drive into the centre of town. Explore Queenstown gardens, visit the Ice Bar or learn the history of the lake.  
Local Taste Tip: Fergburger is undoubtedly amazing. But if you're with hungry little ones and want to avoid the queues, head over toPerky's – New Zealand's only floating bar. From here you can order Devil Burger (equally as delicious) to take away and eat on board, with views of the setting sun over glassy Lake Wakatipu. Enjoyable for the parents? Sure. Novelty for the children? Absolutely. 
Embrace Après With The Little Ones
Many parents (and particularly any of you who have skied in Europe) will likely be able to reminisce. That precious first sip of your Après Ski beer (or wine) whilst still wearing your snuggly salopettes. The Giant's Restaurant & Bar at the Holiday Inn Remarkables Park is designed to be family friendly before anything else. Yep, that's right. A family friendly bar, without having to leave the hotel.  
Our vision? Parents, relaxing with a cold beer or glass of Central Otago Pinot by the roaring fire, whilst the kids feel more involved than ever before, sipping one of our carefully crafted mocktails. Rather than sending them away to play, get the kids involved in the traditions you hold dear, and debrief on the day as a family.  
Local Tip(ple) Insights: in a community like Queenstown it is incredibly important to #supportlocal so when you check out our Drinks List ask our team for their favourite local choices. We recommend cold beer from Canyon Brewing or if you're into wine we recommend a local Pinot Noir as our winter drop of choice – all the Pinot on our menu is from the surrounding areas. 
Food Tastes Better With Family 
Who has memories from when they were younger that started around the dinner table? Family dinners on holiday aren't always the easiest but we believe they are a crucial part of making memories together. We've asked our local friends what matters to them when it comes to eating as a family on holiday. With their insights we'd made strides to make family dining even more enjoyable, accessible and (crucially) affordable. Those aged 12 years and under stay for free when sharing their parents' room and eat free in Giants Restaurant.  
Our team are ready to take orders from the whole family – and promise we won't bat an eyelid at second breakfast or dessert. We know the importance of fuelling hungry tummies before an adventurous day on the slopes. If it's a grab-and-go for morning coffee and provisions – our lobby café Rolling Giants – will have you sorted and out the door in no time. We know as families you might not want to eat out every night, and so our incredible room service is available to order directly to your room – 24/7.  
Keeping It Local: Another aspect of eating in Queenstown that is hugely important in the local community is keeping the flavours homegrown. Surrounded by Mother Nature's rustic theatre our menu is hearty. Inspired by the surroundings the Menu at Giant's creates an experience that speaks to the place that surrounds us. You'll feel at home with well-crafted food you know and love. What we're most proud of? Our delectable Platters.  
Embrace Technology In The Right Way 
We've all heard it – children are spending too much time on technology these days. It's equally as important not to feel guilty using it wisely when downtime is needed. After a day on the slopes, it can be the easiest way to switch off excited little minds. So, at Holiday Inn Remarkables Park, we've tried to embrace technology in a way that we know families will enjoy. Alongside our cosy nooks and board games, the lobby includes charging stations.  
Up in your rooms, our smart TV's mean that you can connect your own account, when only Netflix will do. You can keep up with your favourite shows, enjoy a family movie or keep the little ones entertained. Unlimited Wi-Fi means it's also easier than ever to kick back, pick your favourite shots of the day and share your family holiday snaps and videos. If she hasn't been able to join you – keep grandma in the loop! 
Choose The Right Space For You 
True comfort on a family holiday is having a space you don't feel you ever need to leave. Our rooms at Holiday Inn Remarkables Park Queenstown feature natural tones of eucalyptus and paprika in the soft furnishings. Bathrooms? Big enough for any budding little batman to swing his towel (it's a cape, Mum!) to his heart's content.  
Local Design Insights: As much as comfort was a huge factor in the design of our rooms, chatting to our local friends, we really felt it was important to bring the outside in. Mirroring the design of many Queenstown homes our rooms feature floor to ceiling glass, so that you can drink in the views, whilst you sink into a delectable glass of local Gibbston Valley wine.  
The organic landscape is carried throughout the interior of our rooms with timber finishes and natural stone. Connecting you to the landscape without having to leave the comfort of your room. Fresh air is a huge component of any Queenstown getaway, so (if you can) picture the ability to gaze out to the Remarkables Mountain Range, from the privacy of your own balcony. 
We hope these tips were helpful! As always, our team are on hand to answer any questions you may have. Family holidays are our specialty – so feel free to put our local knowledge to the test! 
Queenstown's winter is the absolute best. Whether you want to get your heart racing with adrenaline pumping activities or whether you prefer to sip mulled wine on a balcony overlooking gorgeous snowy peaks. In either case, Queenstown New Zealand should be your first choice.
You won't be disappointed; winters in Queenstown are one of the most beautiful experiences. The vast sky, sun shimmering through the snow-capped mountains, and you gazing amazed at how beautiful the world is, that is what a quiet Queenstown winter is all about.
There is always plenty to do during the Winter months – Destination Queenstown has an up to date schedule.
Here are some of the exciting things to do when you are at Queenstown.
Skiing is a must-do if you are at Queenstown, and there are ample places where you can ski. Coronet Peak, The Remarkables, and Cardrona are the closest fields
For those that have never skied , you can take a few lessons, there are plenty available. Before too long, you'll be up there on the slopes flaunting your newly acquired skills.
If skiing is not your thing, there are many other exciting Winter activities to keep you busy.
Maybe sometimes you yearn for a good old walk. At Walter Peak, you'll be able to have a pleasant outdoor walk on the farm and even feed the animals. Sipping steaming cups of hot tea and strolling through the lakeside will make your already lovely day even merrier.
Moreover, if you are interested in a farming lifestyle, you can learn a thing or two from the team of experts who are there to guide you at Walter Peak. The duration of this fun little adventure would be around 3 hours.
Do stars and open sky mesmerise you? The night sky in Queenstown is a surreal stargazing experience. If you have Southern Lights on your bucket list; you may be able to  tick it off  in Queenstown. You may be lucky to see the Southern Lights on a clear winter.
Unwind yourself and spend hours gazing at the iconic beauty of the vast expanse of Queenstown's sky.
The Skyline Queenstown Stargazing located at the top of Bob's Peak is where you should head; to get a glimpse a natural wonder. Watch out for a shooting star
After a winter day of adventure in the of Queenstown, you get to chill out in relaxing hot pools. Onsen Hot Pools are a perfect place to calm down and treat yourself to some drinks while looking at the beautiful landscapes. You can see the Shotover River while you unwind in the hot pool. Return rejuvenated with after one of their iconic facial and body massages packages available.
Famously known as the 8th wonder of the world, Milford Sound is truly a beauty to behold.
It's about a three-hour drive from Queenstown (each way) and is considered the most beautiful part of Fiordland National Park. Breathtaking, especially during winters and stuning when it rains, you'll find yourself spellbound by the magnificence of this place.
Boat cruises are one of the most popular ways to explore Milford Sound.
Drive to some quaint towns
Just a 20-minute drive from Queenstown, is the cute village of Arrowtown. A perfect place to wander , grab something to eat, a hot drink from the cafes and watch the world go by.
Also, if you are a Lord of The Rings fan, you cannot miss the lakeside drive to Glenorchy.
It doesn't matter whether you are a pro or a novice. A day spent ice skating is always  fun. Slipping and falling with your mates and family and doing a quick stunt or two would make for some good memories to laugh about later.
And if you don't want to ice skate, Queenstown Ice Arena has a space for you too. Off-rink, there is a comfortable lounge and a warm fireplace. So you can chill without feeling left out.
Queenstown is home to the world's first commercial Bungy jump. The splendid view once you are up there and taking that plunge gazing down to the turquoise water below is truly indescribable .
Though Kawarau Gorge is the most famous for bungy, Queenstown is known as the hub of bungy jumping for a reason. You have a variety of choices. The highest in the Southern Hemisphere is the Nevis Bungy, with 8.5 seconds of free fall. At the top of Skyline Gondola, there is the Ledge Bungy with a 47m drop where you can do freestyle.
The only way to experience the stunning canons of Queenstown is to take the jetboat. Summer or winter this is always open.
So pack your warm clothes and be ready to lose yourself in the natural beauty of Queenstown.
Queenstown is known as the adventure capital of the world.
Which makes it an excellent spot for a family holiday. There's so many new experiences to have with your kids.  From horseback riding and farm visits to lake travels and mountain biking. If you are looking to arrange the perfect family holiday in Queenstown, New Zealand, here are some popular family activities to incorporate into your holiday.
Activities for the whole family
Take a ride on an authentic steamship
The TSS Earnslaw is an iconic feature of Queenstown. This vintage steamship more than 100 years old is the only hand fired steamship in operation in the entire southern hemisphere. Bring the whole family to cruise the lake and take in the gorgeous alpine scenery. Kids of all ages will enjoy seeing how the giant steam engines work before enjoying a snack from the on-board café. You can even have a sing along with the on-board pianist.
Learn about sheep farming on a Walter Peak Farm Tour
For a memorable half road trip, why not add a visit to the Walter Peak High Country Farm to your TSS Earnslaw journey? New Zealand is renowned for its sheep. This experience enables you to see sheep shearing on a functioning working homestead.  Additionally, you can pick between afternoon tea and or a BBQ to keep everybody took fed and cheerful.
See the "8th wonder of the world"
New Zealand is no stranger to the beauty of nature, and Milford Sound is a special case. Frequently mentioned as the eighth wonder of the world, Milford Sound is home to  mountains, falling cascades and a bounty of natural life. There are an assortment of encounters at Milford Sound, including nature travels, short-term travels and kayaking.
Go horseback riding in the mountains
Want an authentic New Zealand backcountry experience? Take the family on a horseback riding journey across Walter Peak ranch. In the wake of taking the TSS Earnslaw across the lake, you'll meet your local escort at the ranch and head off on a pony ride through moving high nation slopes with stunning views on the lake and encompassing mountains. At just six individuals for every ride, it's the ideal family action in Queenstown.
Go for an exhilarating jetboat ride
One of the best things to do in Queenstown with kids is going on a jetboat around the lake. You will race around Lake Wakatipu, turning in full 360-degree circles. Getting started with 820 pull, the jetboat can go as much as 90 kilometers each hour. This exhilarating outing is the ideal taste of what the experience capital of the world brings to the table.
6.Kayak or paddleboard on Lake Wakatipu
On a gorgeous, calm day in Queenstown, there's nothing better than enjoying the natural beauty of the lake and its surroundings. Take the family for a day kayaking, stand-up paddle boarding or even paddle boating.
Go ice skating
Ice skating is a fitting action for youngsters in Queenstown Strategically placed right close to town by the nurseries, the Queenstown Ice Arena offers public skating meetings and rental equipment. Partake in a cup of hot cocoa by the fire while the children go out and skate or go along with them on the ice for quality family time.
Spot a kiwi in real life
You have probably heard about the famous kiwi bird. If you haven't, the kiwi is a flightless bird and also happens to be New Zealand's beloved national bird. However, there aren't too many left in the world, and because they're nocturnal, they are very difficult to spot in the wild. Take the family to the Kiwi Birdlife Park to see this special creature and understand the preservation endeavors being made to support this endangered species
Talk a easy stroll through nature
No matter the season, you can enjoy an easy hike in the Queenstown area. Some of the best family-friendly walks include a stroll through Queenstown Gardens, a walk-up Queenstown Hill and a jaunt around Bob's Cove. Pack a lunch and enjoy the views of mountains, lakes and stunning natural scenery.
Where to Eat
Breakfast:
A Queenstown breakfast will set you up for your day's adventure.
Of course we are going to recommend our very own Giants.  Kids under 12 go free.
Lunch:
Fergburger is a hit with families who visit New Zealand. However, if you have seen this local hotspot on too many travel guides, we have plenty of other great takeaway lunch spots to visit. Head to Earnslaw Park where you can sit on the steps leading into the lake and the kids can feed the ducks.  This is a great way to go if you're all eating from different outlets.  Or simply lounge on the main beach next to the best adventure playground. Here, you will also find a cafe right next door if you want to relax while the kids play.
Dinner:
Queenstown is known for its assorted population and cosmopolitan energy. This is reflected in the mixed scope of cafés. Ethnic options include Indian, Chinese, Japanese, Korean, Thai, Vietnamese, Malaysian, Italian, Mexican and South American restaurants.
Bars and pubs can also work for kids as Queenstown's bars, often have a children's menu, a lot of room and additional items like toys or colouring sheets for youngsters. Popular kid friendly pubs are Pub on Wharf or World Bar. World Bar additionally has the an excellent plant-based menu.
Sweets:
If you have a sweet tooth, you have come to the right place. From the huge shakes and doughnuts at Balls and Bangles to the best chocolate and sweets at Patagonia Chocolatery, you will find a sugar treat.  Overwhelming frozen yogurts can be found at Mrs. Ferg Gelateria or Patagonia while the bread shops and bistros have made it their goal to entice you with sweet and imaginative items. In Arrowtown and in Queenstown an absolute necessity visit with kids is The Remarkable Sweet Shop, reminding us of past times and with free fudge tasting.
Where to Stay
If you are looking for the perfect place to stay with the whole family, consider the Holiday Inn Queenstown Remarkables Park. With a variety of dining options, hotel amenities, events and spectacular location, the Holiday Inn is perfect for the entire family.
In addition to this, Kids ages 12 and under stay for free when sharing their parents' room. With that being said, up to four kids ages 12 and under can also eat free any time of the day in any Holiday Inn Giants Restaurant. Make yourself at home in spaces that invite you to interact, play and connect with your entire family. Last but not least, we also offer a wide range of food and drink options that are available from our restaurant, bar and cafe.
Queenstown is breathtaking – a mountain town which is an ideal location for a special occasion escape. What are some of the top experiences for active couples that locals recommend when visiting Queenstown?
Recommended Activities
Queenstown is a remote town encircled by mountains and a long way from a significant city. This makes Queenstown a well-known spot to view and photograph the stars. See the night sky free of light pollution. You may even see some shooting stars.
Tandem Bungy Jumping
Kawarau Bridge Bungy is home to NZ's very first bungy jump, AJ Hackett. With have an exceptional security record this is the place for your first bungy. Bungy jumping is one of the most outstanding experience exercises in Queenstown.
Bike Riding
There is a number of bicycle trails in Queenstown  for all levels of cyclist. The Queenstown track consists of modest tracks that connect up Queenstown to the Gibbston Valley.
The most well-known part is 16.2kn  the Frankton track around to Kelvin Peninsula Trail. For the most part level track, it takes around 2 hours to ride. The path finishes at Jardine Park, where if you don't  want to ride home you can catch transport back. Buses in Queenstown have bicycle racks so it's no issue.
The most scenic hiking trails in New Zealand are located in Queenstown
The diversity of tracks across New Zealand's National Parks and Reserves means there's something for everyone. From leisurely nature trails that bring New Zealand's  unique ecosystems into focus, to challenging multi-day adventures in remote, untouched wilderness.
Shorter walks and hikes include:
New Zealand's Great Walks that are not too far from Queenstown are:
Other hiking trails include:
Some of these tracks may take a few days. Therefore, it is important to be prepared with snacks, food, water and correct clothing.
Wellness Spas in Queenstown, New Zealand
If you and your loved one need pampering there are spas to suit all tastes.
A few local favorites include:
We have to mention Body Sanctum Massage & Day spa. Why? Not only is it Queenstown's number one and original Day Spa, but it is also a multi-award winning spa that specialises in massages and ultimate relaxation. Body Sanctum Day Spa offers massage, spa bundles, facials and beauty treatments in a quiet and tranquil space.  Here, you can unwind and let your worries float away.
This =day spa offers everything you need to feel pampered and relaxed. Forme Spa Queenstown offers a variety of facials and beauty treatments as well as a selection of massages. This Queenstown day spa is located in the heart of the town. Choose a relaxing massage – hot stone, tissue, fragrant healing or a couples massage.
Located in the heart of Queenstown, Harmony Spa offers the best for unwinding and skin medicines. If you and your partner are looking for the perfect place to relax, begin your journey of serenity at Harmony Spa – facials, massages to pedicures and more. So, relax, unwind and with your self-care treatments.
Where to Eat
Enjoy a drink with a view
Visit the rooftop bar The Sundeck at Attiqa and grab a drink with your partner. Queenstown's favorite rooftop bar is located here. Voted Glenfiddich Best Bar of the Year 2018 and Asahi Best Bar of the Year 2019,
Take the gondola up to Skyline for dinner
Riding the Gondola up to Bob's Peak is an iconic activity in Queenstown. Not only will you enjoy delicious food, but you will also have a beautiful view of the town.
Enjoy a meal at The Bunker
Visit this destination with your partner after a day of activities. Sit down, relax, and enjoy delicious wine from this iconic restaurant. This estaurant is the perfect spot for an anniversary meal with your loved one.
Why Stay in the Holiday Inn Queenstown Remarkables Park?
Now it comes down to booking the perfect stay in Queenstown. Holiday Inn Queenstown Remarkables Park can help you. With  our own Giants Restaurant that offers a variety of dining options. This new hotel has modern amenities and of course, a "Remarkable" location.